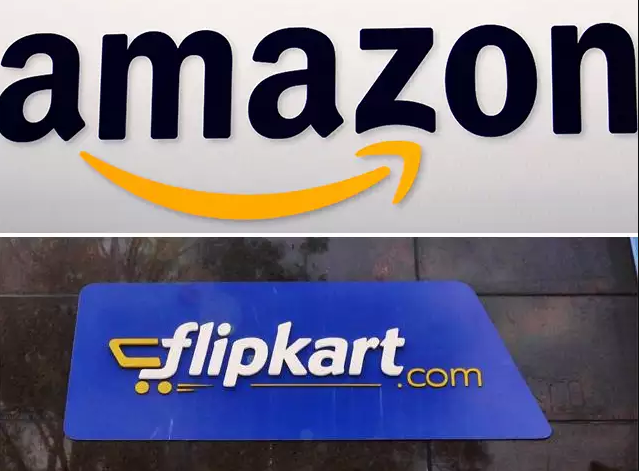 Nagpur:
Trade leaders
who had taken on e-commerce giants like
Amazon
and
Flipkart
in the courts front are now preparing for a battle on the business front.
A case of was filed by Confederation of All India Traders (CAIT) in the Competition Commission of India (CCI) against the deep discounting schemes during festivals and alleged predatory pricing by the e-tailers. This was followed by an anti-trust probe against the e-commerce giants which has been stayed by the Karnataka high court.
CAIT is an organization of small and unorganized retail traders. A group of leaders of CAIT including its president, B C Bhartia have now formed a company Lalamart Technologies that will be launching e-commerce business to take on the giants.
"The Bharat e-mart portal will be launched in Delhi on March 11. We are targeting 10 lakh small retails traders for registration," Bhartia told TOI.
A similar venture– E-lala — was launched in 2011 which did not get much success. It was because the traders had to pay for getting registered on the portal.
"Now there will be no charges for the sellers. Unlike other e-tailers, no commission will be charged from the sellers. Our income will be from advertisement on the portal. It may take time to make a profit but we are prepared for the long run," said Bhartia.
The company already has the data of 10 lakh traders and will be soon sending messages to them. It's expected there would be a favourable response from traders dealing in a whole gamut of products, he said.
The model also promotes hyper local businesses. The registration of both sellers and buyers would be based on PIN code. With this, any search by a buyer will first bring offers for shops within 3 kms of the purchaser's location. The options can be further expanded, he said.
Bhartia said CAIT also plans appeal against the Karnataka high court stay on the anti-trust probe by CCI. CAIT also demands that the ongoing ED probe on alleged violation of foreign exchange laws against the e-tailers Amazon and Flipkart should be finished fast. The probe was initiated after CAIT's complaint, he said.
CAIT to continue GST stir
CAIT, which had called a countrywide trade strike on February 26, has maintained the government should not label all transactions where no movement of goods is seen as fake, if the tax is paid for such deals.
CAIT has been protesting against high-handedness of GST authorities probing against alleged fake transactions to claim input tax credit (ITC).
GST authorities have reported cases of buyers recording fake purchases to claim the credit. On this, CAIT maintained that some transactions may happen due to business compulsions and internal adjustments. If the tax is paid on them, then GST need not probe as it is not a case of evasion, said Bhartia.
From March 5, CAIT will hold month long agitations and submit memoranda to each state's chief minister, finance minister, GST commissioner and principal secretary (finance). On March 12, demonstrations will be held in each district of Vidarbha.