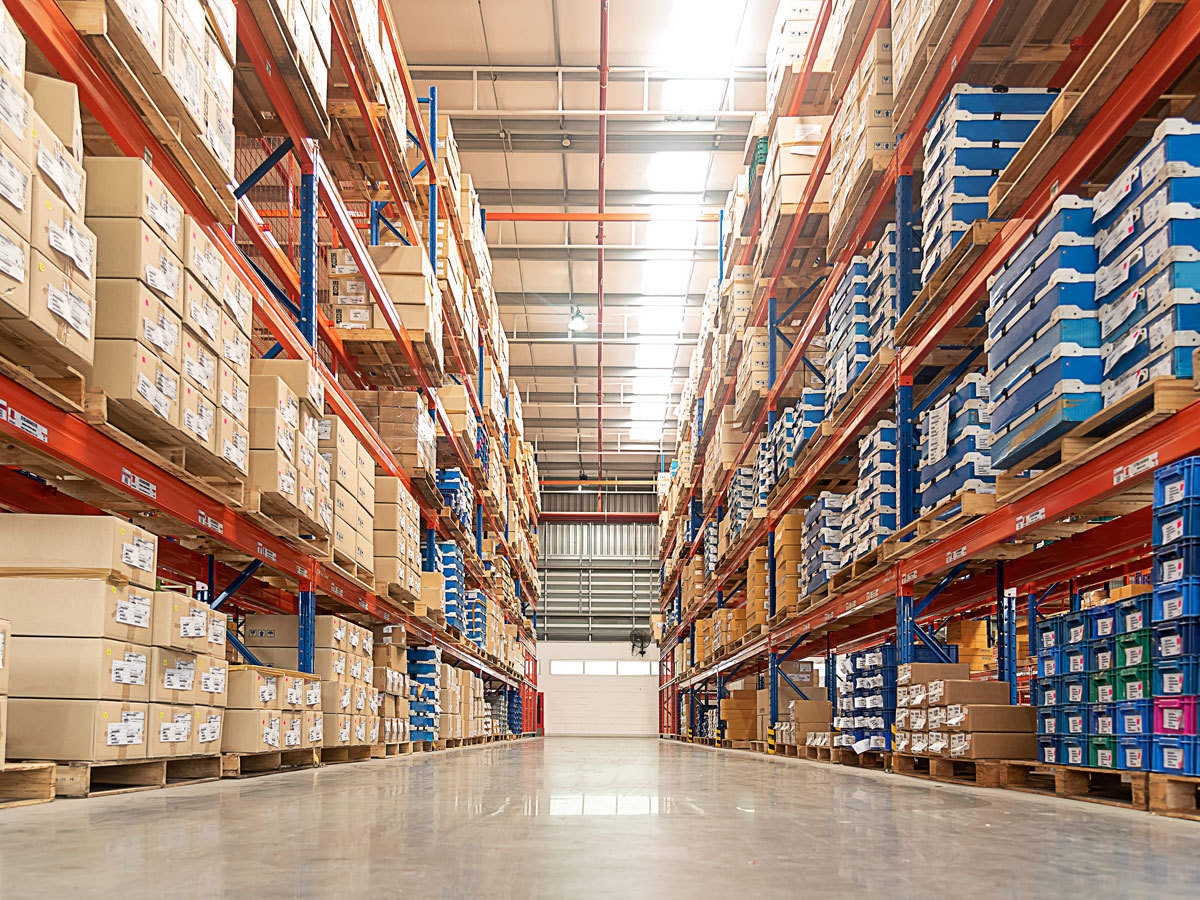 Kolkata: Be it grocery or electronics, people have moved to online buying amid the Covid-19 scare over the past seven-eight months. To adapt to the growing needs of consumers, companies too, have started stocking up products, which, in turn, are taking up more
warehousing
space for serving a surge of e-orders.
"After Covid-19 outbreak, there has been a spurt in demand. Our warehouse business has grown by 15% to 20% during the pandemic. The biggest reason being the supply chain mismatch. Strategy-wise, the concept of consolidated or centralised warehouses in a single location is also getting challenged. The occupiers and supply chain managers are now contemplating if thry would need multiple warehouses at different locations," said Abhishek Bhardwaj, chief marketing officer, Shristi Infrastructure Development Corporation. He added that the sudden boom in the e-commerce sector, too, contributed to the growth.
Bhardwaj added that the warehousing business of the company is expected to grow at a rate of 10% to 15% in the next five years.
Sanjay Jain, MD, Siddha Group, said: "Expansion in the manufacturing sector, retail sector is being done in a more organised manner along with rise in consumer demand. The growth of the warehousing sector has witnessed a massive jump in the past couple of years. Our warehousing facility is being developed on Kalyani Expressway and it is strategically located."
When asked about growth percentage, he said: "Since most warehousing locations are clustered outside the city, it is difficult to put a figure in the growth percentage. However, the industry is slowly moving towards a boom."
"Apart from corporate giants, medium and small business companies have also visited the premises in order to take up space and ramp up their business," said Bharadwaj.
Bengal Shristi has two warehousing facilities, one at Raiganj and the other one in North Bengal. The Raiganj facility has a total of 2.5lakh sq ft space.
Merlin group chairman Sushil Mohta, who is also chairman of Credai, West Bengal, pointed out that e-commerce players like Amazon, Flipkart have already taken up a big place here.
"There has been a steady demand and we are also contemplating having warehousing infrastructure in NH 6," he added.